The Ultimate Carpet and Rug Cleaning Experience in Bow Church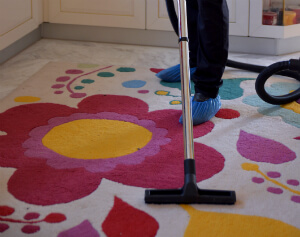 At Ashlee House, we provide top-quality carpet and rug cleaning services in Bow Church to help keep your home looking and feeling fresh. Whether you have high-traffic areas or stains that need special attention, our team of experts can help restore your carpets and rugs to their original condition.
At Ashlee House, we believe that regular carpet and rug cleaning is essential to maintaining a healthy living environment. Carpets and rugs can harbor dirt, dust, and allergens that can affect your health. Regular cleaning helps to eliminate these harmful substances and promote a cleaner, healthier home. We recommend scheduling professional carpet and rug cleaning services every six months to ensure your carpets and rugs remain in top condition.
Our carpet and rug cleaning services are comprehensive and customized to meet your unique needs. Whether you need routine cleaning or have an emergency stain, we have a solution for you. We begin our service with a thorough inspection of your carpets and rugs to determine the right cleaning method. We then use high-quality products to clean, sanitize and deodorize them, leaving them looking and feeling new.
Our team of expert cleaners in Bow Church is highly trained and experienced in handling all types of carpets and rugs. We use industry-leading equipment and techniques to ensure that your carpets and rugs receive the best possible care. We are committed to delivering exceptional results and guarantee that your carpets and rugs will be left looking and feeling like new.
We understand that carpets and rugs are a significant investment for your home, which is why we provide cost-effective cleaning services. Our rates are competitive, and we always offer upfront pricing to avoid any surprises. With our services, you can enjoy the benefits of clean and fresh carpets and rugs without breaking the bank.
Nearby Areas We Cover:

When it comes to caring for your rugs, always check the care label and follow any recommended cleaning instructions. Avoid placing rugs in direct sunlight or high-traffic areas to prevent damage and fading.
List of services we provide in Bow Church E3: