Carpet Cleaning Experts in Capel Manor - Call Us Today!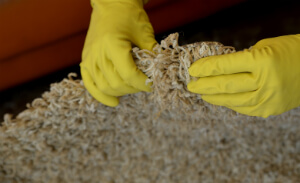 At Ashlee House, we understand the importance of keeping your carpets and rugs clean and well-maintained. Our professional carpet and rug cleaning services in Capel Manor are designed to provide you with the best possible cleaning solutions. We use eco-friendly cleaning solutions that are safe for your family and pets, and our team of experienced cleaners is equipped with the latest technology and equipment to deliver outstanding results.
We understand that every home is unique and requires individualized attention, which is why we take the time to assess the needs of each client before beginning any work. Whether you have stubborn stains, high-traffic areas, or just need a regular cleaning, our team of experts can help.
At Ashlee House, we understand the importance of regular carpet and rug cleaning. Not only does it improve the appearance of your home, but it also eliminates dirt, dust, and allergens, promoting a healthy living environment. Our team of experts recommends that you schedule a professional cleaning at least once every six months to maintain your carpets and rugs' integrity. Regular cleaning also prevents the buildup of harmful bacteria that can cause respiratory problems.
Our cleaning professionals are trained to handle all types of carpets and rugs, including antique, delicate, and heavily soiled carpets. We use industry-leading equipment and techniques to remove stains and dirt without causing any damage to your carpets and rugs. Our process also includes a deep cleaning that reaches deep into the fibers of your carpets, eliminating even the most stubborn dirt and stains.
Regular carpet and rug cleaning is important for maintaining a clean and healthy home environment. With Ashlee House, you can rest assured that your carpets and rugs will be cleaned to the highest standards, using environmentally friendly products and equipment.
Nearby Areas We Cover:

To extend the lifespan of your carpets and rugs, we recommend that you take preventive measures in Capel Manor. These include regular vacuuming, using doormats to trap dirt, and avoiding walking on carpets with dirty shoes. However, even with these preventive measures, you will eventually need professional cleaning services to remove stains and deep-seated dirt. At Ashlee House, we offer reliable and efficient carpet and rug cleaning services to ensure your carpets and rugs remain in top condition. Contact us today to schedule your appointment.
List of services we provide in Capel Manor EN2: