Thorough and Reliable Rug Cleaning in Chiswick House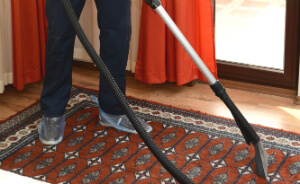 Ashlee House is the trusted provider of professional carpet and rug cleaning services in Chiswick House. Our team of experienced cleaners uses the latest equipment and technology to restore your carpets and rugs to their original glory. We understand that carpets and rugs are investments in your home's aesthetics and value. Therefore, we ensure that our services deliver the best results to prolong their lifespan. We also use eco-friendly products that are safe for your family and pets.
When you choose Ashlee House for your carpet and rug cleaning needs in Chiswick House, you can trust that we'll go above and beyond to provide the best possible service. We offer customizable cleaning packages to fit your needs and budget, and our team is always happy to answer any questions you may have about our services.
Our carpet and rug cleaning services are comprehensive and customized to meet your unique needs. Whether you need routine cleaning or have an emergency stain, we have a solution for you. We begin our service with a thorough inspection of your carpets and rugs to determine the right cleaning method. We then use high-quality products to clean, sanitize and deodorize them, leaving them looking and feeling new.
Regular carpet and rug cleaning not only improves the appearance of your home but also helps maintain a healthy indoor environment. Dust, dirt, and allergens can accumulate in the fibers of your carpets and rugs, causing health issues for you and your family. Our team at Ashlee House can help keep your home healthy and looking great with our top-quality carpet and rug cleaning services.
Ashlee House understands that carpet and rug cleaning can be an expensive investment, which is why we offer competitive pricing for our services. We provide transparent pricing and upfront quotes, so you know exactly what you are paying for. Our cleaning services are cost-effective and deliver exceptional results that last.
Nearby Areas We Cover:

Lastly, to extend the life of your carpets and rugs, we recommend that you take preventative measures. These include regular vacuuming, using doormats to trap dirt, and avoiding walking on your carpets with dirty shoes. You should also consider professional carpet and rug cleaning services whenever you notice stains or dirt buildup. With Ashlee House, you can have peace of mind knowing that your carpets and rugs are in good hands. Contact us today to schedule your appointment.
List of services we provide in Chiswick House W4: