Carpet Cleaning Experts in Kensal Town - Call Us Today!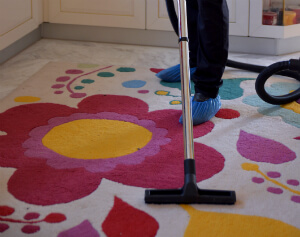 At Ashlee House, we provide top-quality carpet and rug cleaning services in Kensal Town to help keep your home looking and feeling fresh. Whether you have high-traffic areas or stains that need special attention, our team of experts can help restore your carpets and rugs to their original condition.
We understand that every home and carpet is unique, which is why we offer customizable cleaning packages to suit your needs and budget. Our team will assess your carpet and rug cleaning needs before starting any work, ensuring that the job is done efficiently and effectively.
Don't let dirty carpets and rugs spoil the appearance of your home or put your family's health at risk. Contact Ashlee House today to schedule your professional carpet and rug cleaning services in Kensal Town. We look forward to helping you keep your home clean and healthy.
Here are some tips to keep your carpets and rugs looking their best:
Regular Vacuuming:

Regular vacuuming can help keep dirt and dust from settling into the fibers of your carpet or rug, preventing damage and prolonging its life.

Address Stains Immediately:

Accidents happen, but the key is to address stains as soon as possible to prevent them from setting into the fibers. Use a clean cloth and spot treatment to gently blot the stain, being careful not to rub or scrub it in.

Professional Cleaning:

Even with regular vacuuming and spot treatment, it's important to have your carpets and rugs professionally cleaned at least once a year. Our team of experts use top-of-the-line equipment and products to deep clean your carpets and rugs, leaving them looking and smelling fresh.

Carpet Protection:

Consider adding a carpet protection treatment to your carpets and rugs to help prevent stains and damage from spills and accidents.

Rug Maintenance:

Rugs require special care to keep them looking their best. Always check the care label and follow any instructions for cleaning and maintenance. Avoid placing rugs in direct sunlight or high-traffic areas to prevent damage.

Trust the Professionals:

When it comes to carpet and rug cleaning, trust the professionals at Ashlee House. Our team of experts have years of experience and use only the best equipment and products to leave your carpets and rugs looking and feeling like new.
We understand that every home is unique and requires individualized attention, which is why we take the time to assess the needs of each client before beginning any work. Whether you have stubborn stains, high-traffic areas, or just need a regular cleaning, our team of experts can help.
Nearby Areas We Cover:

Preventive maintenance is crucial to extend the lifespan of your carpets and rugs in Kensal Town. This includes vacuuming your carpets regularly, using doormats to trap dirt, and avoiding walking on carpets with dirty shoes. However, even with these preventive measures, you will eventually need professional cleaning services to remove stubborn stains and deep-seated dirt. At Ashlee House, we provide reliable and efficient carpet and rug cleaning services to ensure that your carpets and rugs remain in top condition. Contact us today to schedule an appointment.
List of services we provide in Kensal Town W10: