Restore Your Carpets to Their Former Glory in Loughton St Marys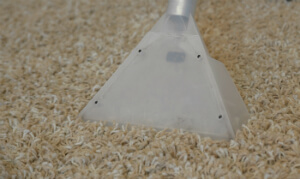 Ashlee House is proud to offer professional carpet and rug cleaning services for homeowners in Loughton St Marys. We understand the importance of maintaining the cleanliness of your carpets and rugs to enhance the overall appearance of your home. Our team of experienced cleaners is equipped with the latest technology and equipment to provide high-quality services that leave your carpets and rugs looking as good as new.
Our carpet and rug cleaning services are tailored to your specific needs, depending on the type and condition of your carpets and rugs. We start by assessing the level of soiling and damage before determining the most effective cleaning method. Our cleaning process is thorough and includes deep cleaning, stain removal, and odor elimination. We pride ourselves on providing the highest quality carpet and rug cleaning services in Loughton St Marys.
Our cleaning professionals are trained to handle all types of carpets and rugs, including antique, delicate, and heavily soiled carpets. We use industry-leading equipment and techniques to remove stains and dirt without causing any damage to your carpets and rugs. Our process also includes a deep cleaning that reaches deep into the fibers of your carpets, eliminating even the most stubborn dirt and stains.
Regular carpet and rug cleaning is essential to maintain a healthy living environment in Loughton St Marys. Carpets and rugs can harbor dirt, dust, and allergens that can affect your health. Our professional cleaning services help to eliminate these harmful substances and promote a cleaner and healthier home. We recommend scheduling carpet and rug cleaning services every six months to ensure that your carpets and rugs remain in good condition.
We understand that carpets and rugs are a significant investment for your home, which is why we provide cost-effective cleaning services. Our rates are competitive, and we always offer upfront pricing to avoid any surprises. With our services, you can enjoy the benefits of clean and fresh carpets and rugs without breaking the bank.
Nearby Areas We Cover:

When it comes to caring for your rugs, always check the care label and follow any recommended cleaning instructions. Avoid placing rugs in direct sunlight or high-traffic areas to prevent damage and fading.
List of services we provide in Loughton St Marys IG10: