The Ultimate Carpet and Rug Cleaning Experience in Notting Hill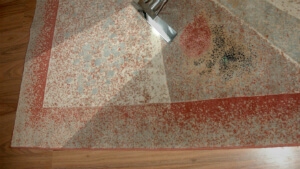 At Ashlee House, we offer top-quality carpet and rug cleaning services in Notting Hill to help you maintain a clean and healthy home environment. With our team of experts, you can trust that your carpets and rugs will be cleaned to the highest standards using the latest equipment and products.
When you choose Ashlee House for your carpet and rug cleaning needs in Notting Hill, you can trust that we'll go above and beyond to provide the best possible service. We offer customizable cleaning packages to fit your needs and budget, and our team is always happy to answer any questions you may have about our services.
We understand that every home is unique and requires individualized attention, which is why we take the time to assess the needs of each client before beginning any work. Whether you have stubborn stains, high-traffic areas, or just need a regular cleaning, our team of experts can help.
Regular carpet and rug cleaning not only improves the appearance of your home but also helps maintain a healthy indoor environment. Dust, dirt, and allergens can accumulate in the fibers of your carpets and rugs, causing health issues for you and your family. Our team at Ashlee House can help keep your home healthy and looking great with our top-quality carpet and rug cleaning services.
Our carpet and rug cleaning services are tailored to your specific needs. We start by assessing the condition of your carpets and rugs to determine the most effective cleaning method. Our cleaning process uses only eco-friendly cleaning solutions that are safe for your family and pets. We take pride in our attention to detail, ensuring that every stain and spot is removed.
Nearby Areas We Cover:

Lastly, to extend the life of your carpets and rugs, we recommend that you take preventative measures. These include regular vacuuming, using doormats to trap dirt, and avoiding walking on your carpets with dirty shoes. You should also consider professional carpet and rug cleaning services whenever you notice stains or dirt buildup. With Ashlee House, you can have peace of mind knowing that your carpets and rugs are in good hands. Contact us today to schedule your appointment.
List of services we provide in Notting Hill W11: