Eco-Friendly Carpet Cleaning in Parkfield - Book Now!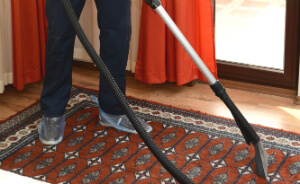 Ashlee House is the trusted provider of professional carpet and rug cleaning services in Parkfield. Our team of experienced cleaners uses the latest equipment and technology to restore your carpets and rugs to their original glory. We understand that carpets and rugs are investments in your home's aesthetics and value. Therefore, we ensure that our services deliver the best results to prolong their lifespan. We also use eco-friendly products that are safe for your family and pets.
Our cleaning professionals are trained to handle all types of carpets and rugs, including antique, delicate, and heavily soiled carpets. We use industry-leading equipment and techniques to remove stains and dirt without causing any damage to your carpets and rugs. Our process also includes a deep cleaning that reaches deep into the fibers of your carpets, eliminating even the most stubborn dirt and stains.
At Ashlee House, we understand the importance of regular carpet and rug cleaning. Not only does it improve the appearance of your home, but it also eliminates dirt, dust, and allergens, promoting a healthy living environment. Our team of experts recommends that you schedule a professional cleaning at least once every six months to maintain your carpets and rugs' integrity. Regular cleaning also prevents the buildup of harmful bacteria that can cause respiratory problems.
Our team at Ashlee House use specialized equipment and products to remove even the toughest stains and dirt from your carpets and rugs.
Our carpet and rug cleaning services are tailored to your specific needs. We start by assessing the condition of your carpets and rugs to determine the most effective cleaning method. Our cleaning process uses only eco-friendly cleaning solutions that are safe for your family and pets. We take pride in our attention to detail, ensuring that every stain and spot is removed.
Nearby Areas We Cover:

When it comes to caring for your rugs, always check the care label and follow any recommended cleaning instructions. Avoid placing rugs in direct sunlight or high-traffic areas to prevent damage and fading.
List of services we provide in Parkfield EN5: