Say Goodbye to Dirt and Grime with Our Carpet Cleaning in The Hyde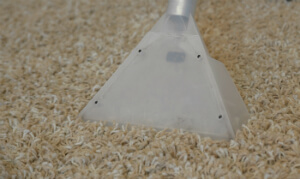 Ashlee House is proud to offer professional carpet and rug cleaning services for homeowners in The Hyde. We understand the importance of maintaining the cleanliness of your carpets and rugs to enhance the overall appearance of your home. Our team of experienced cleaners is equipped with the latest technology and equipment to provide high-quality services that leave your carpets and rugs looking as good as new.
Our carpet and rug cleaning services are comprehensive and customized to meet your unique needs. Whether you need routine cleaning or have an emergency stain, we have a solution for you. We begin our service with a thorough inspection of your carpets and rugs to determine the right cleaning method. We then use high-quality products to clean, sanitize and deodorize them, leaving them looking and feeling new.
Our cleaning professionals are trained to handle all types of carpets and rugs, including antique, delicate, and heavily soiled carpets. We use industry-leading equipment and techniques to remove stains and dirt without causing any damage to your carpets and rugs. Our process also includes a deep cleaning that reaches deep into the fibers of your carpets, eliminating even the most stubborn dirt and stains.
Our team at Ashlee House use specialized equipment and products to remove even the toughest stains and dirt from your carpets and rugs.
We understand that every home and carpet is unique, which is why we offer customizable cleaning packages to suit your needs and budget. Our team will assess your carpet and rug cleaning needs before starting any work, ensuring that the job is done efficiently and effectively.
Nearby Areas We Cover:

To extend the lifespan of your carpets and rugs, we recommend that you take preventive measures in The Hyde. These include regular vacuuming, using doormats to trap dirt, and avoiding walking on carpets with dirty shoes. However, even with these preventive measures, you will eventually need professional cleaning services to remove stains and deep-seated dirt. At Ashlee House, we offer reliable and efficient carpet and rug cleaning services to ensure your carpets and rugs remain in top condition. Contact us today to schedule your appointment.
List of services we provide in The Hyde NW9: