Get Spotless Windows with Our Cleaning Services in Pentonville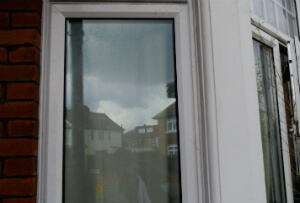 Welcome to Ashlee House Cleaning, the premier provider of window cleaning services in Pentonville. Our team of expert cleaners has years of experience in delivering top-quality services that meet the needs of our clients. We are committed to ensuring that your windows are clean and sparkling, leaving your home or business looking fresh and inviting.
Additional Services Available
In addition to our window cleaning services, we also offer a range of additional cleaning services to keep your home or business looking its best. Our services include gutter cleaning, pressure washing, and house cleaning.
We take pride in our team of professionals at Ashlee House Cleaning. Our cleaners are skilled, experienced, and equipped with the latest tools and techniques to ensure your windows are cleaned to perfection. We're passionate about what we do, and we undergo regular training to stay updated with the latest industry trends and techniques. We use only eco-friendly cleaning products that are safe for you, your family, and the environment.
Competitive Pricing:
We believe that quality window cleaning services should be accessible and affordable to everyone. That's why we offer competitive pricing without compromising on the quality of our services. Our transparent pricing policy ensures that you are aware of what you are paying for.
Quality Assurance:
We take quality seriously at Ashlee House Cleaning. Our team is committed to delivering top-notch services that leave our clients satisfied. We use a comprehensive quality assurance process to ensure that all our cleaning services meet the highest standards. We'll follow up with you after the cleaning to ensure that you're happy with the results. If there are any issues, we'll address them promptly and ensure that you're satisfied with the outcome.
Nearby Areas We Cover:
Tips for Maintaining Clean Windows:
At Ashlee House Cleaning, we not only clean your windows, but we also provide tips on how to maintain them between cleaning sessions. We recommend that you clean your windows regularly, use a squeegee and microfiber cloth, avoid harsh chemicals, and consider using a homemade cleaning solution made of vinegar and water.
In conclusion, Ashlee House Cleaning is your go-to provider of window cleaning services in Pentonville. We are committed to delivering exceptional services that meet and exceed our clients' expectations. Contact us today to schedule a window cleaning service, and let us take care of the rest.
List of services we provide in Pentonville N1: